Oct 2013: [Our PR Study] We carried out Survey on sports in Myanmar.
 The following is the survey overview.
 ・Target: People aged 16+ who live in Myanmar.
 ・Surveying Method: Onilne,recruited the participants through "Smaphone",SurveyMY community on Facebook, and collected the responses.
 ・Sample size: N=336
 ・Study Period: from 26 Sep to 2nd Oct 2013

Summary of Result
■As a whole, football is most popular, followed by aquatic and archery. Men - football. Women - aquatic.
Q . The following are the sports scheduled for SEA Games.What are you going/do you want to watch? (MA)
*Based on those who wanted to watch the games.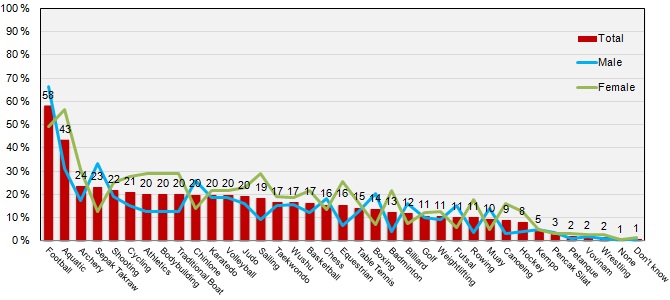 ■40% at this time know Tokyo will host the 2020 Olympic Games.
Q . Which city of the following is the host for the Olympic Games 2020? (SA)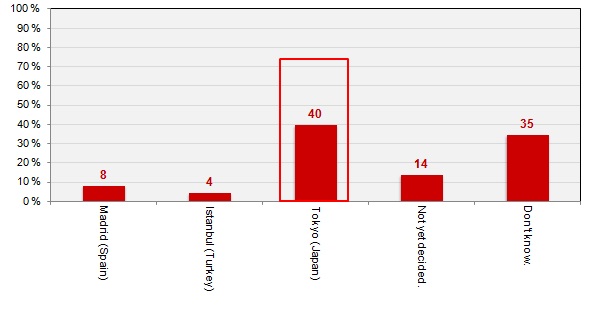 For further information about the study, please see the following PDF report.
   Survey on sports- - Myanmar -